Learning at Iowa is a student success initiative to promote equitable learning using evidence-based strategies from cognitive science.  
Learning in university courses is demanding, and most students report not having been taught how to study or learn effectively before arriving on campus. The Learning at Iowa team has partnered with over 25 academic departments and administrative units across campus to address this challenge and support student learning. The team works closely with Academic Support & Retention and the OTLT Center for Teaching to develop practical and easy-to-implement resources tailored to students, instructors, and staff.  
Learning at Iowa is supported by P3 strategic funding as part of the University's commitment to "Foster high-quality teaching and dynamic educational experiences that empower all students to achieve their aspirations" (Goal: Excellence in Teaching and Learning, Strategic Plan, 2022-2027).
A University-Wide Language for Learning
The Learning at Iowa initiative was highlighted in the Chronicle of Higher Education.
The Three Ms for Effective Learning
We ground our empirically supported guidance on research in the areas of Mindset, Metacognition, and Memory. University of Iowa students, instructors, and staff are already implementing these concepts in their learning and teaching.  
All new UI students learn about the Three Ms in their required onboarding course, Success at Iowa. The course provides students with information at each stage of their transition to help them reach their goals at the University of Iowa. 
Mindset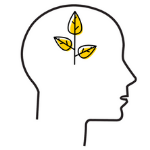 Having a growth mindset helps students understand that they can learn through effort and deliberate practice.
Metacognition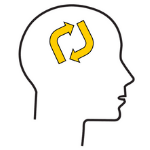 Thinking about thinking is important for monitoring progress towards a learning task and realizing when something is still unclear.
Memory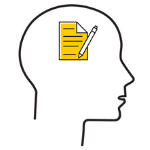 Learning "sticks" in memory, and some learning practices produce stronger memories than others. To learn more effectively, students can use evidence-based memory strategies.
" [after learning about mindset] I went from feeling like I wasn't smart enough to understand a class to realizing that nothing is out of my league."
First-year student, Film and Astronomy
"Metacognition journals helped me to easily plan, monitor, and evaluate my learning... [which] helped me to actually change up my studying habits... when I needed to."
First-year student, Psychology
"I changed the way I prepared for exams entirely and I have seen insane improvements in not only my letter grade, I am much more confident before exams."
Third-year student, Speech & Hearing Sciences